There's a cornucopia of online hiring platforms. But which ones are the most reliable? Our guide will show.
The Roof is on Hire
There are dozens of hiring platforms online. So, what's the best place to hire software developers?
We've analyzed a collection of the popular and lesser-known job boards and attested their:
Pool of talents. How many resumes are there to pick worthy candidates from.
Specialization variety. App developer, QA engineer, front-end developer — we paid attention to how many specializations we could find there.
Rates. We've also checked the average hourly rate and other compensations that the candidates require.
Expertise level. Almost every job seeker has a portfolio to present their skills. We considered that aspect as well.
As a result, we've prepared the list of Top 10 Platforms. And among them, you'll surely find your personal best site to hire online software developers. To suit all your professional needs.
1. Developersforhire.com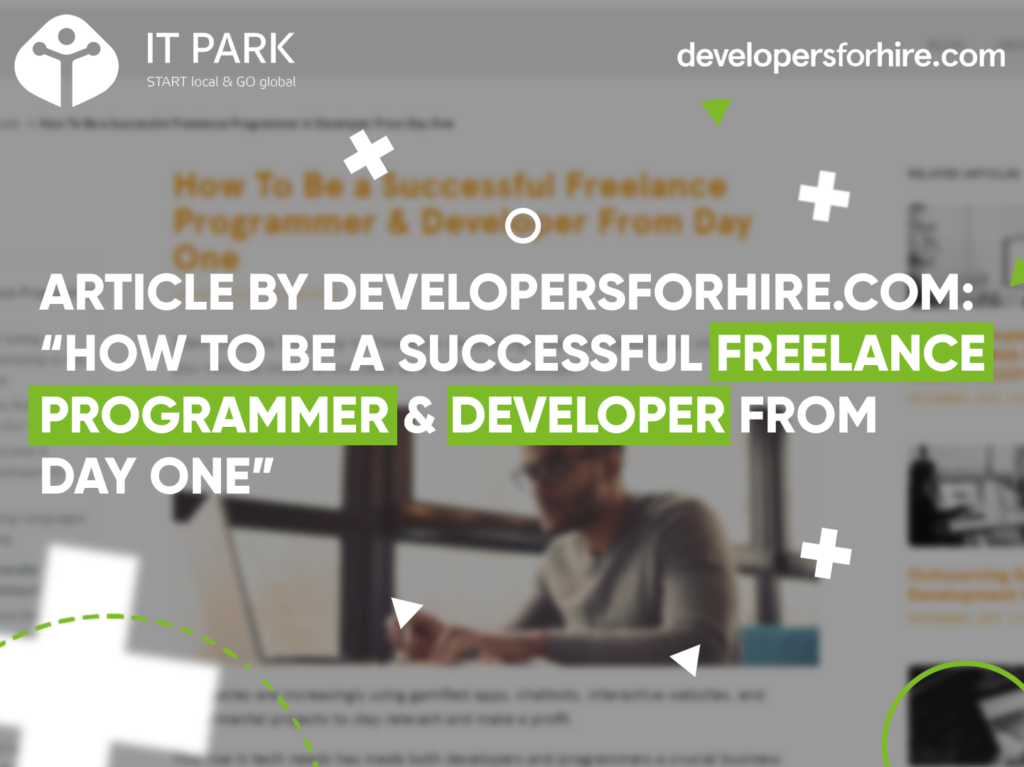 Strictly speaking, developersforhire.com isn't a job board. It's more of a smart aggregator, where the top hiring platforms are presented, reviewed, and assessed.
Their Top 15 or Top 20 lists are always updated. Therefore, you will find only accurate, trustworthy and legit info.
Another cool perk of this platform is that it'll help you design a job questionnaire. This is a clever tool, which allows you to:
Set requirements for the specialist you're searching for. It includes essential skills, programming languages, portfolio, work experience, etc.
Provide salary details — how much you expect to pay.
Specify other details: country of residence, additional skills, perks provided by your company,  and so on.
In other words, instead of digging through tons of CVs and resumes, you will let this platform hire a developer according to your needs. And it will be a solid expert.
2. Hired
Hired has been in the biz for 10 years — the company was established in 2012.
Since then, it has helped thousands of employers to hire freelance developers from various specialty areas: quality assurance, 3D modeling, big data, game design, and so on.
It's been on the top lists for years. It was among the top 15 sites to hire great developers in 2019. And it continues to carry on this honor all through 2022.
One of its selling points is that every candidate is pre-checked before their portfolio is uploaded. Hired works throughout the US: from San Diego to Boston. It's also present in Dublin, London and Toronto.
3. Fiverr
Fiverr is your go-to website if you need to do some job quickly. Voice artists, writers, deisgners — they all are here.
Developers are in abundance as well. You can find here Python wizkids, hire a senior html5 developer, or find a Hadoop dev to take care of some big data.
Fiverr is also famous for its democratic pricing. The reason: a lot of freelancers are just beginning their odyssey here. And naturally, they are ready to do the first projects cheaper to prove their worth.
Other perks include 24/7 customer support, anti-fraud protection, and money compensation (If a freelancer fails to do the job).
4. Upwork
Upwork is a absolute mammoth among the hiring websites. It's the biggest talent hub in the world — employers spend on hiring via Upwork $2.52 billion!
And you can search for employees around the globe. There's a well-structured catalog, plus you can use tags and keywords to find people for whatever project that you need.
Want to hire a software development expert? Or a JavaScript guru? Or someone who's good with design and spatial logic for iOS apps? Odds are, Upwork has their resume.
The only downside of Upwork is that resumes and profiles aren't attested. There are about 12 million users, after all. So, it's up to you to do the checking.
5. Gigster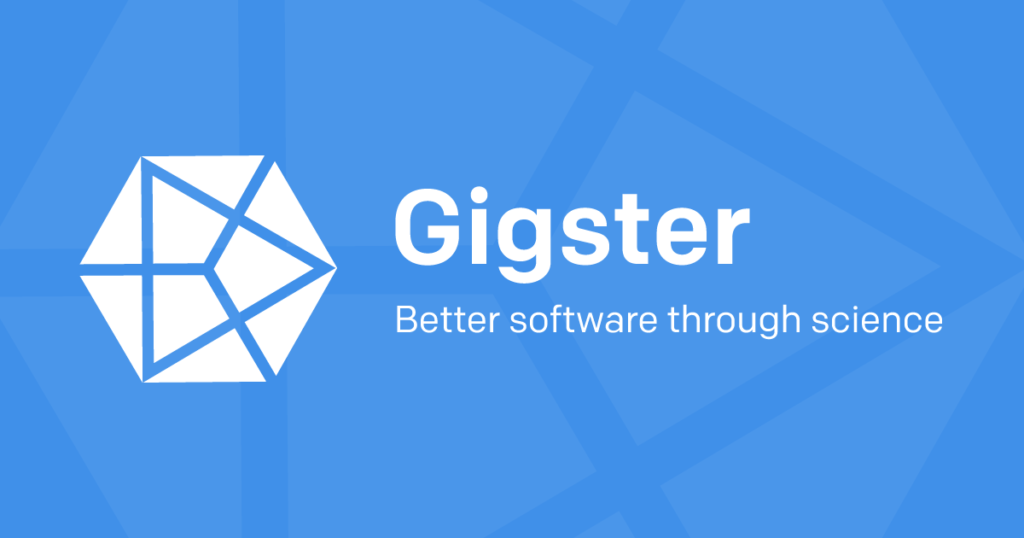 Gigster may not be very famous compared to others. But it provides quality service, which earned it praise from Forbes.
Its numbers are humble: just 600+ devs. But they belong to the elite cohort. Just take a look at the client roster: Google, PepsiCo, Nike, US Bank, and others.
Gigster's peeps design robots for exploring the ocean, work on gene sequencing, build sophisticated systems for NASA, and win design awards from Apple.
Before you hire a software development guru here, you can check their bio, portfolio and see the accolades. Warning: they might be very impressive.
Gigster isn't tied to the US only, and you can find a talent who lives in your time zone.
6. Stack Overflow
Initially, Stack Overflow was designed as a helpful community. Today, it also helps to find freelance programmers, software developers, etc.
There is a special board where posting a job is allowed. Or you can go through a bunch of resumes and bios of top freelancers to see whom you can hire.
Companies and teams can benefit from its Collaboration & Knowledge package. You can also go through categories: Science, Life & Arts, Technology, Business, Professional, etc.
All in all, it's a great place to find an experienced and motivated developer. Who might have just exactly what you need in their portfolio. Bloomberg and Microsoft approve.
7. Gun.io
If the word "outsource" had a physical manifestation, it would be Gun.io. The platform's main selling point is that it connects companies with developers.
Gun.io takes you through the hiring journey, which includes:
Formulating your vision.
Structuring your requirements.
Selecting the best-fitting candidates.
Gun.io has experts from various areas: Android, React Native, JavaScript, Kotlin, PHP, Objective-C, and others.
Among the unique perks, you can name the Review system. As soon as a number of candidates respond to your offer, you can:
Quickly scroll through the profiles,
Rate the ones that you like for a more detailed review later.
Plus, you can choose between candidates who prefer working on a salary. Or go the freelance way with the pay-per-project approach. It's your call.
8. People Per Hour
People Per Hour is a cult freelance website — it's been around since the dawn of Web 2.0. And its reputation has always been solid.
Unlike Gigster or SO, it's not dedicated to just coding. But among a gazillion of jobs and specialties, you will find a myriad of freelance software developers.
As a bonus, you don't need to go far to find a marketologist or an SMM-expert to promote your product on social media. Their resumes are in a rich abundance here.
The platform is intuitive. And under Technology & Programming, you will find:
Social Media Apps.
Programming & Coding.
Data Science and Analysis.
ERP/CRM Development, and many others.
You can even request a service called "Email Template Development".
PPH has a pretty cool benefit: an AI network.
Once you post a brief description of your project, the network will begin researching. As a result, you'll be provided with a selection of the best profiles that correspond with your idea.
Even though the platform was made for one-time gigs mainly, you can also start a long-term partnership with its help.
9. Freelancer
Freelancer is another mega-hub of talents. From package design to 3D modelling — all these tasks are made here.
Freelance follows a bidding model. Once you post your offer, various candidates will respond. Then just check their profiles, see their portfolios, and work samples. You can also double-check and see the reviews left by previous customers.
Freelancer strives to deliver maximum safety for both workers and payers. Your money won't go anywhere until you're completely satisfied with the finished product.
Searching is also pretty easy. You can look for the talents by their trade: Linux, Python, Java, Mobile App developers, and so on.
Or you can search for them by location. So, if you want to hire a freelance SQL developer in San Francisco or a Unity dev from Burma, try this platform.
10. Remoteok.io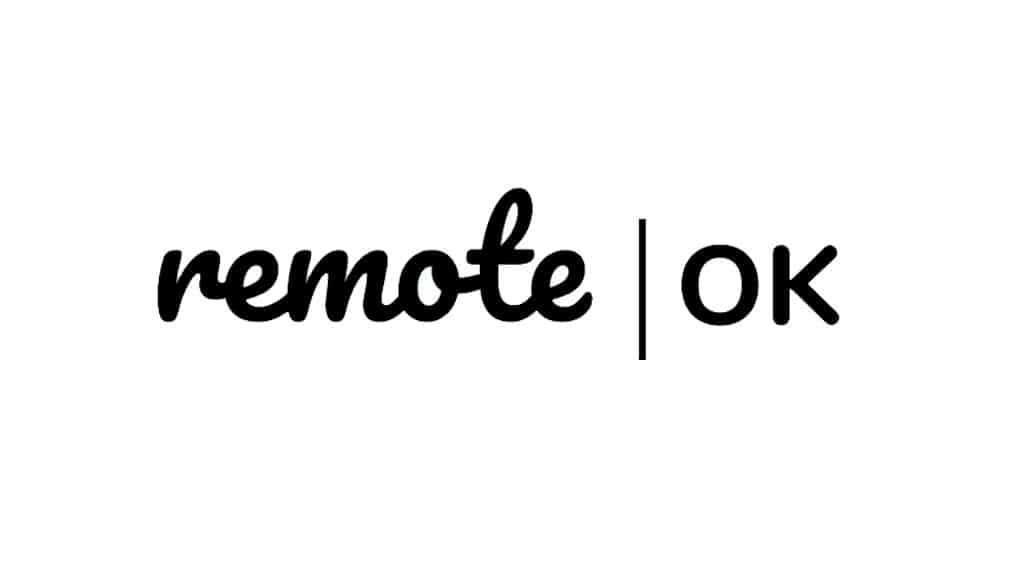 Remoteok is a giant marketplace of talented workers. The cool thing is that the best of them are verified. That means their expertise, experience, and education are officially confirmed.
The constellation of the programming languages and technical skills is truly astounding here. The SQL, Docker, Kubernetes, WordPress, MongoDB experts — they all are waiting to be hired.
As usual, with a big marketplace, Remoteok is international. And you can find your next employee who will speak the same languages as you.
Posting a job is a 5-minute task. There's a pre-made form for you. You just need to provide details, briefly explaining the project and what you expect from an employee.
It looks like Remoteok's experts do a great job. They are trusted by ESPN, GoDaddy, Mozilla, GitHub, etc.
11. Honorable Mention: Guru
Guru claims to deliver perfection. According to the platform, their customer satisfaction is the remarkable 99%!
The Programming & Developing category features 182+K specialists. And their collective expertise covers every aspect of digital technology: Game Development, Apps & Mobile, Networking, Hardware & System Admin, Algorithms, Testing, and so on.
A great feature: Guru helps you find an employee based on your budget. Simply choose how much you're ready to pay, and the search will begin!
Another cool gimmick is the preference category. You can specify that your dev must be from a given location. Or that your job offer is visible only to high-ranking gurus.
Time to Hire
If the hiring process gives you heebie-jeebies, worry not! We're glad to help you with finding the best and the most trustworthy employees all around the world.
Hire software developers with us and see your ideas becoming real!